We had a great time at the party. B come up w/ a great theme adn all the little ones were dressed the part.
B is helping Squidge decorate her tiara. 
FOOD!!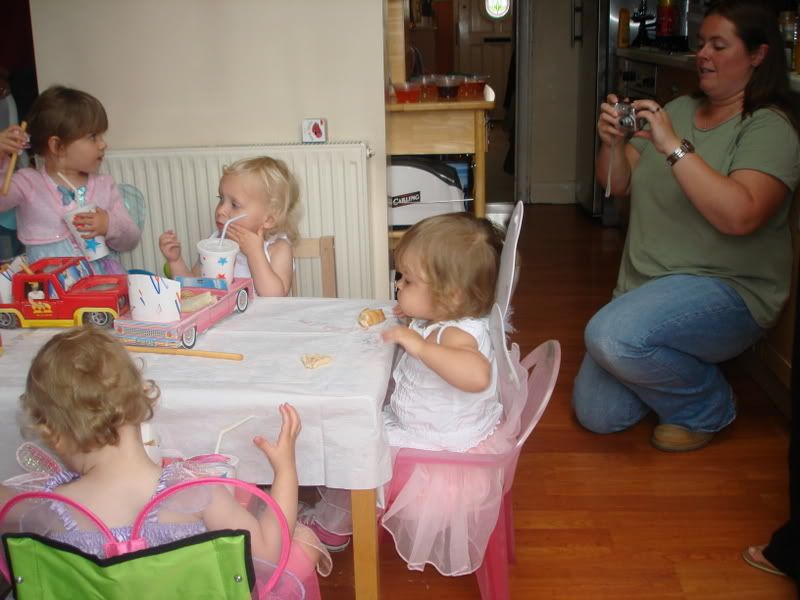 Vintage Mini's and racecar fairy!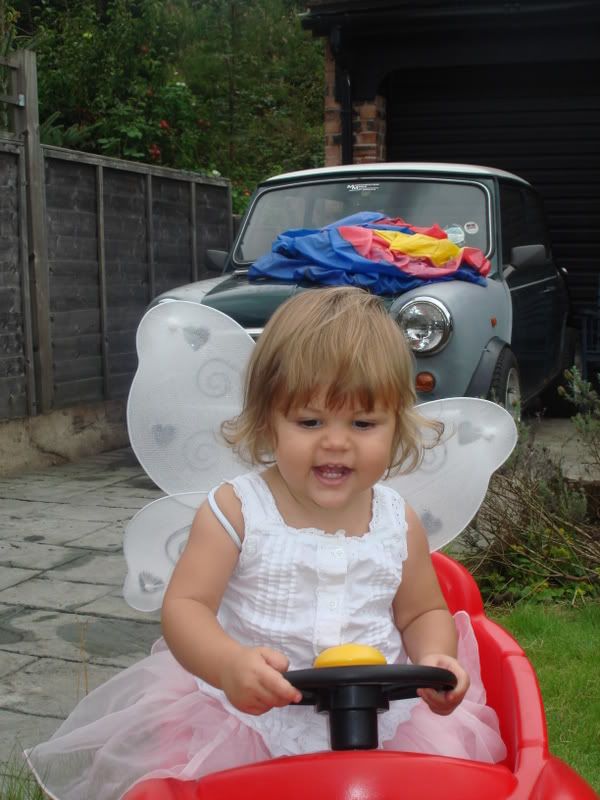 What's everyone looking at?  Is my tutu stuck in my nappy or something?!!?!
And now to the bandit part of this post.  Look what I found when I looked out the window on Saturday night!  Yep some poor waitress came out to find this had happened to her car.  I called the police and they pushed it back onto all 4 wheels.